The WGCheck is a reporting tool that helps Support investigate the origin of many game issues.
Furthermore, it can also analyse your network connection.
To create a WGCheck report, please follow the steps below:
1. Download WGCheck here.
2. Extract the downloaded *.Zip file and launch WGCheck.exe as Administrator.
3. Please select the game you have issues with: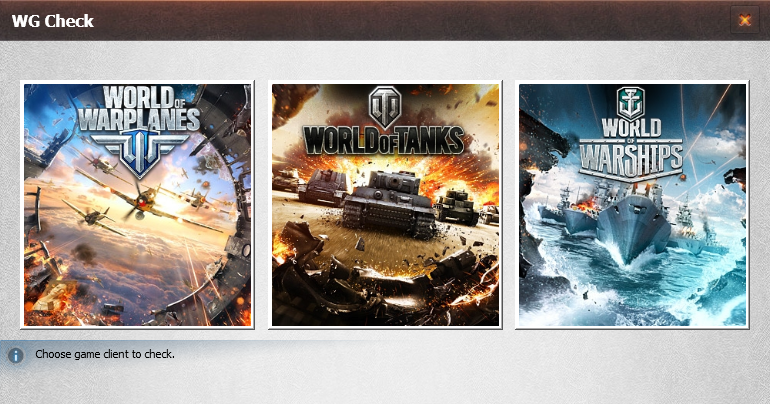 4. Should WGCheck be unable to find the related game *.exe, a warning message may appear. If so, press OK.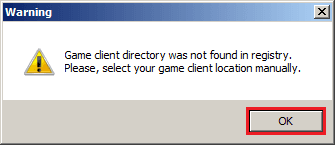 5. Navigate to the game folder for the game you have issues with and find the related *.exe file.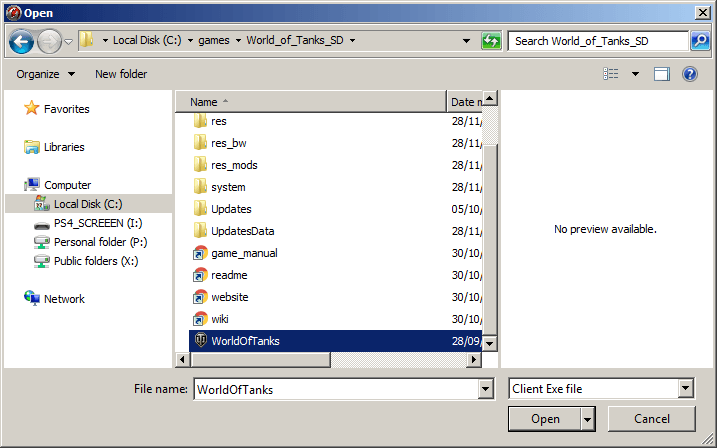 6. For a standard WGCheck report, please remain within the Client checking tab at all times and only select Option 1. Then press the Start Diagnostics button.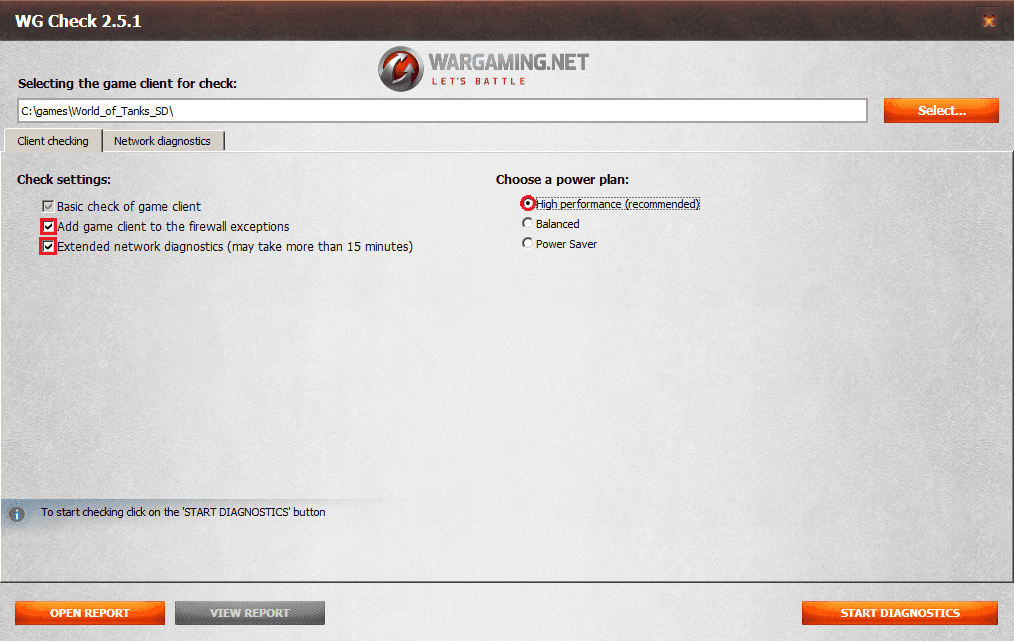 Option 1: Add game client to the firewall exceptions.

By selecting this option, WGCheck will take a look at your firewall settings and will whitelist the game.


We encourage you to select this option regardless of the issue you are experiencing.

Option 2: Extended network diagnostics (may take more than 15 minutes).

By selecting this option, WGCheck will test your internet connection. This will not be necessary if your connection is OK and you are NOT experiencing any ping, lag or data packet loss.

7. Once the diagnostic has finished, the report panel will appear. Press the button Open folder with report file.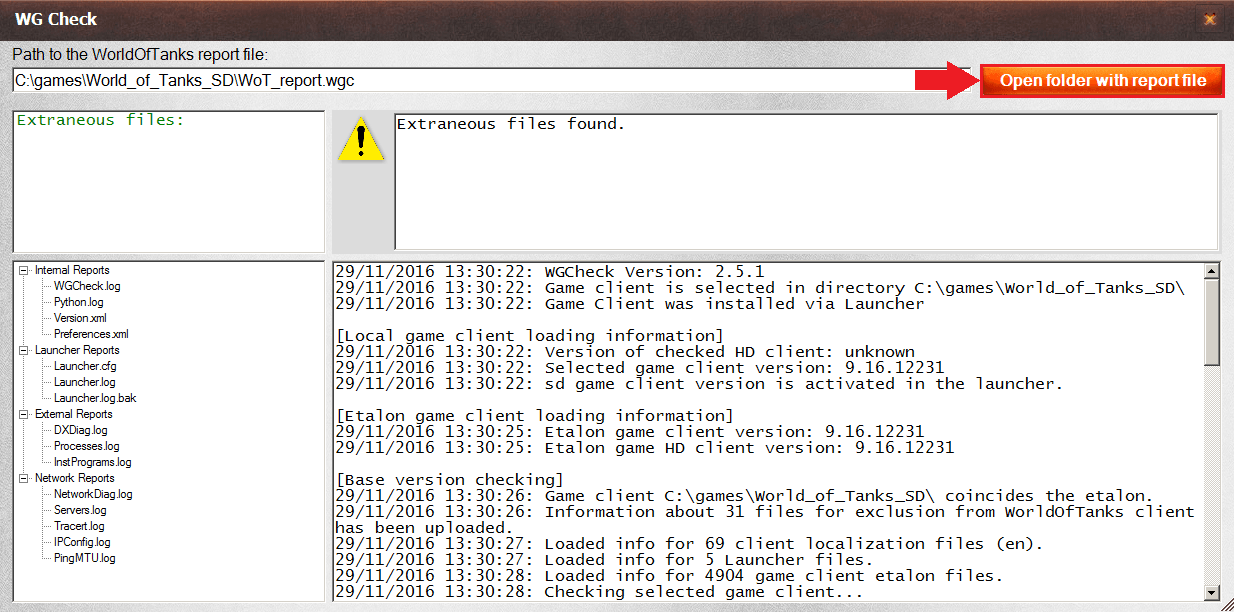 8. The game folder will appear with the Wo##_report.wgc inside.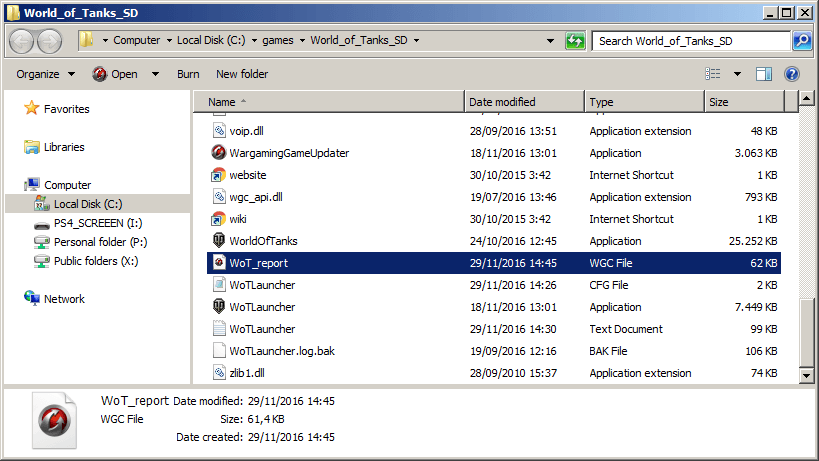 Depending on the game you run the WGCheck for, Wo##_report.wgc will correspond to: WoT_report, WoWp_report or WoWs_report.
9. Attach this file in your ticket to Support.