After logging into your Wargaming.net account, navigate to the Premium Shop
Select the In-Game Goods you would like to purchase.

Details about the Tank, Plane, Gold, or Premium will appear in the item screen. Click on the drop-down arrow to collapse the available payment methods.

Depending on your country, you'll have different payment methods to choose from (ex: Credit card, direct debit, cash etc.).
Select the Credit Card payment option.

Enter your credit card information and hit PAY NOW
After your order processes you will be shown a thank you message and receive a confirmation email.
After you have a successful purchase feel free to log into your account and select your Notifications to verify your purchase went through.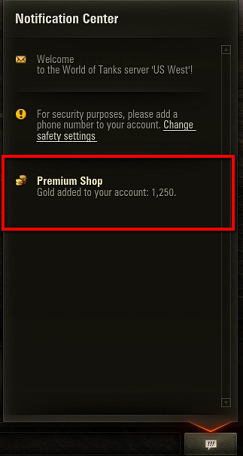 Please ensure that the credit/debit card has been enabled for international purchases. Contact your financial institution for more information.
Wirecapital has a 120 day maximum time for refunds. After the 120 days have elapsed we will not be able to process refunds for purchases made with Wirecapital.