The Google Authenticator app is used to generate two-factor authentication codes on your mobile device.
Two-factor authentication ensures greater protection for your account: to log into your account, a verification code will be required in addition to your password.
The Google Authenticator app can only be activated once two-factor authentication is enabled.
Google Authenticator is compatible with iPhone, iPod Touch, and iPad with iOS 5.0 or later. You can set up the app with the help of a QR code on the iPhone 3G or newer devices.
The Google Authenticator app is compatible with devices running Android 2.1 or later.
How to install
1. In the App Store or on Google Play, type Google Authenticator into the search field. Download and install the app.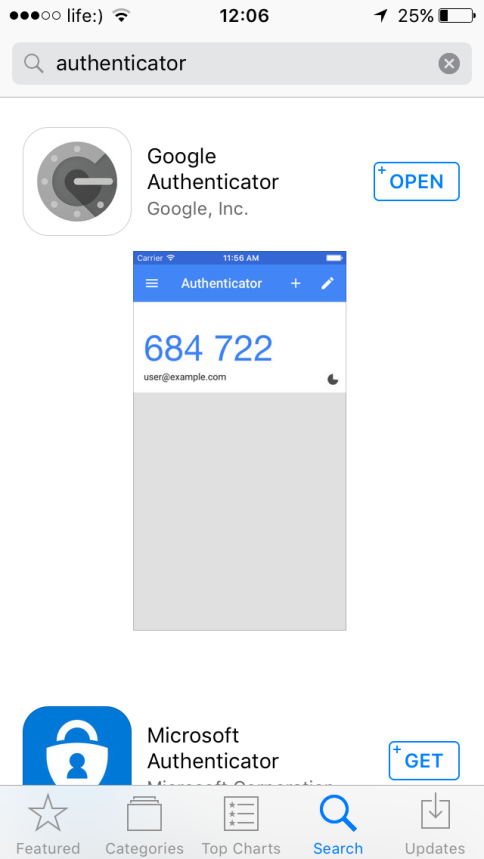 2. Open the app and tap BEGIN SETUP.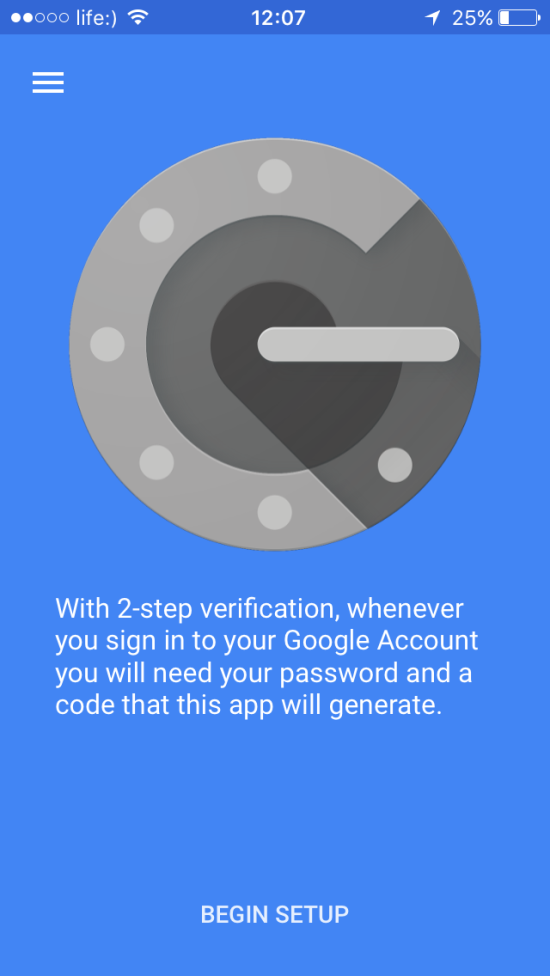 3. Add a mobile device to your account using one of the following methods: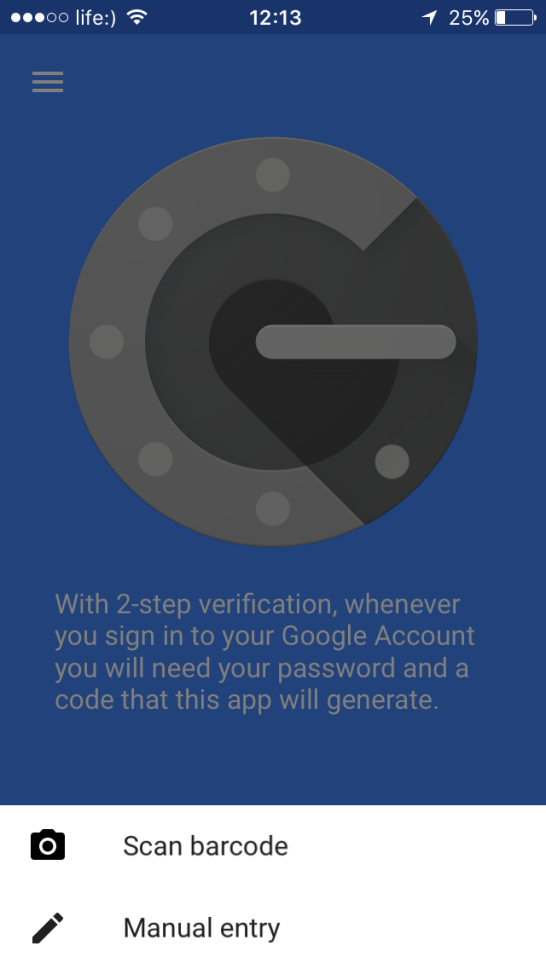 Method 1 — with a QR code:
Tap Scan barcode, and then point the camera аt the QR code shown on the display of your PC.
Method 2 — with a secret key: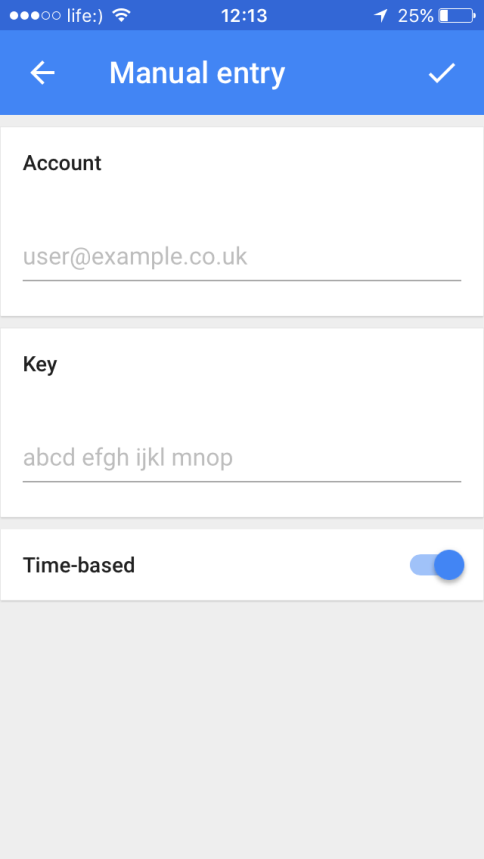 In the "Manual entry" section, enter your email address in the "Account" field. In the "Key" field, enter the secret key and then tap the check mark at the top of the page.
4. Store your secret key in a secure place so that you can restore it if you lose access to the second authentication factor.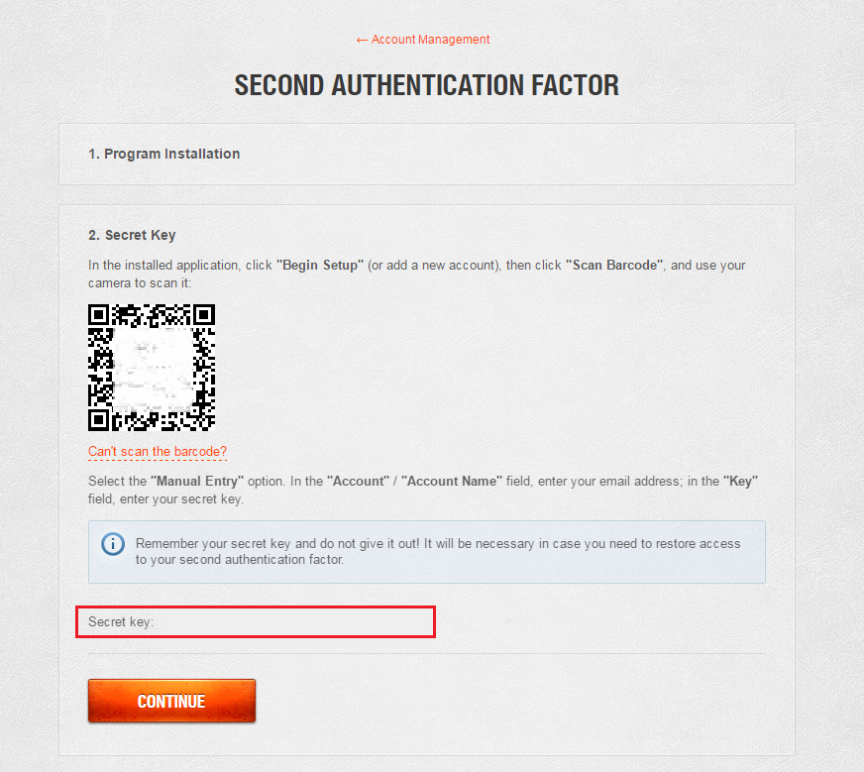 5. Account successfully added.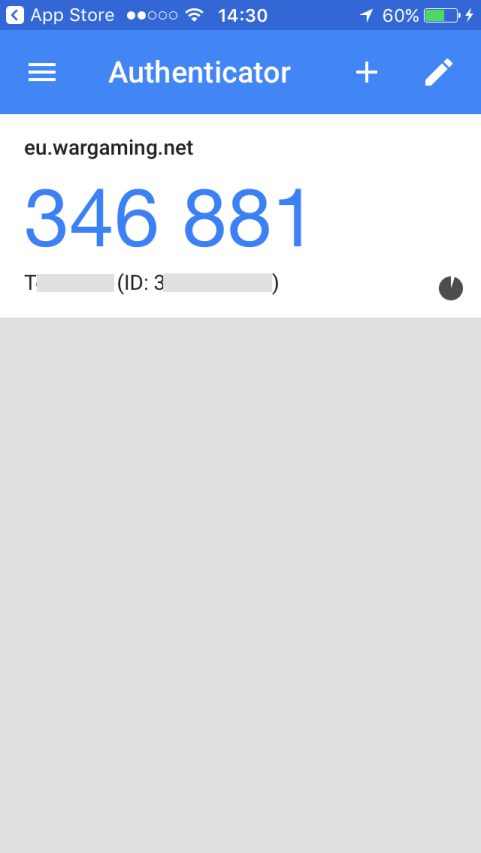 6. After enabling the second authentication factor, do not remove the app. If you need to remove it, make sure you disable authentication first.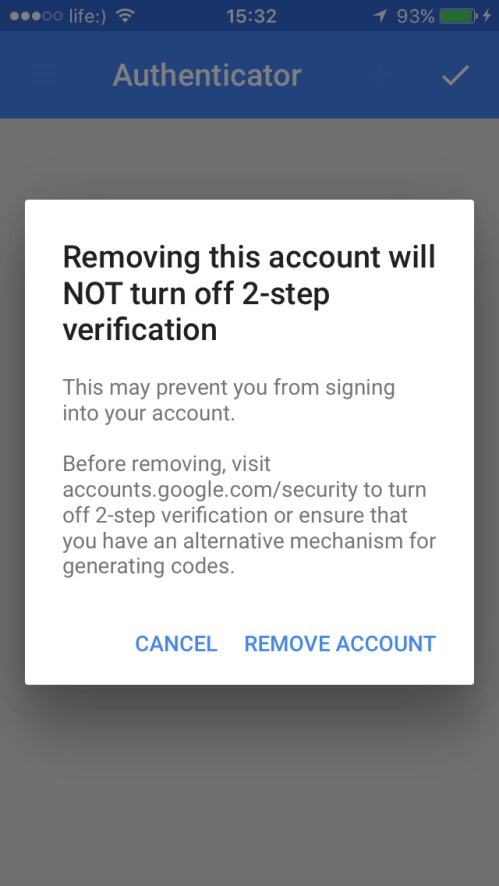 7. If you removed the Google Authenticator app without first disabling the authentication, use the following instructions.