Dear players.
Some users may experience problems opening in-game menu tabs - namely Shop, Depot, Clans, Referral Program etc. may not be available.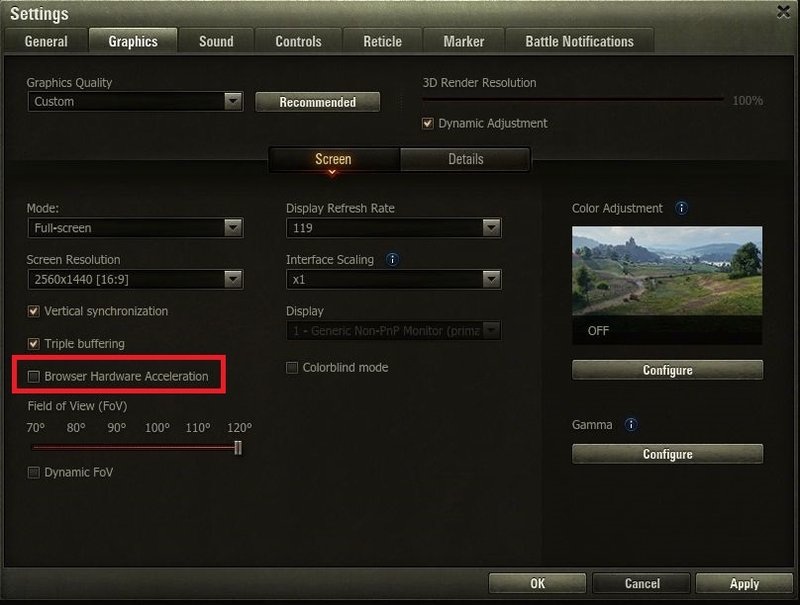 As a workaround (temporary solution), follow the instructions below:
Go to settings.
In the Graphics section, uncheck the box next to Browser hardware acceleration.
Apply changes.
Restart the game. If the problem persists, please submit a ticket to the Support Center.