Dear players.
After update 1.13, some users may experience problems opening in-game menu tabs - namely Shop, Depot, Clans, Referral Program etc. may not be available.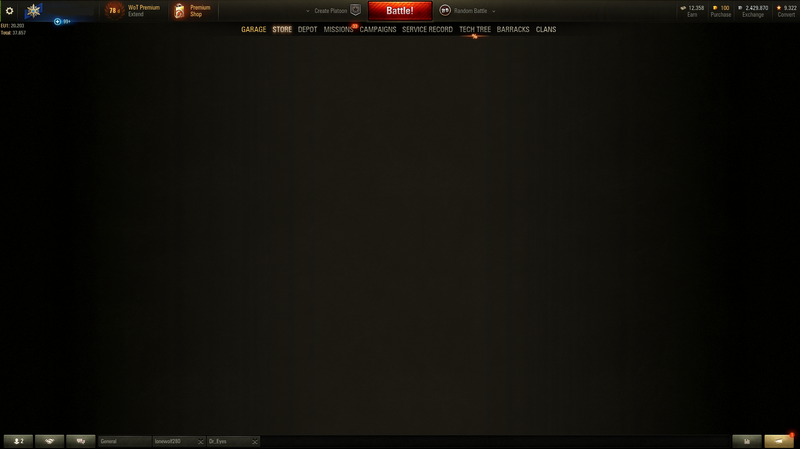 We are aware of this issue and are working to fix it. As a workaround (temporary solution), follow the instructions below:
Close the game client.
Download the file (archive) from this link and unpack it.
Place the 'engine_config.xml' file in the '\ res_mods \ 1.13.0.1' folder. For example: C: \ Games \ World_of_Tanks_RU \ res_mods \ 1.13.0.1
Restart the game. If the problem persists, please submit a ticket to the Support Center.