If you decide to create your own Clan keep in mind that you'll need at least one tier V (or higher) vehicle in your Garage and you'll have to pay a fee of 1,000,000 (equivalent to 2,500 Gold). Once you've done that, you'll be able to customize just about everything about your Clan, including the logo, motto, and description! You'll also be able to begin sending out invitations to join your Clan, and approve any requests to join.
To get started, access your garage menu to locate the "Clans" tab and select it.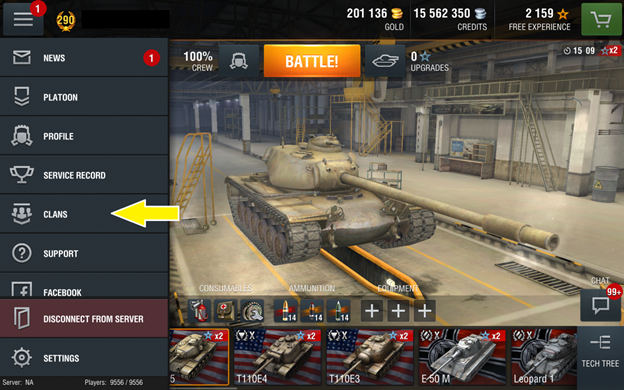 You will be taken to the Clans menu where you'll have the options to find a Clan or to create one.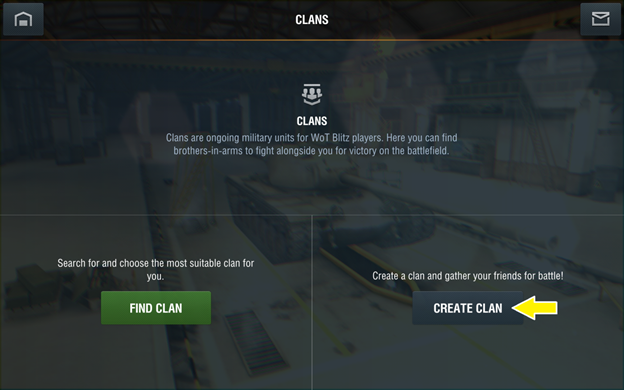 Choose a Clan name containing 2 to 25 characters
Choose a Clan tag; This can be an acronym of the Clan name or something representative of it
Example:
Clan name: Unskilled Warriors
Possible Clan Tags: UW or QQW
Note: Clan tags will automatically be bracketed so there is no need to include them when choosing a Clan tag.
Next you get to select your Clan's insignia, motto and clan description.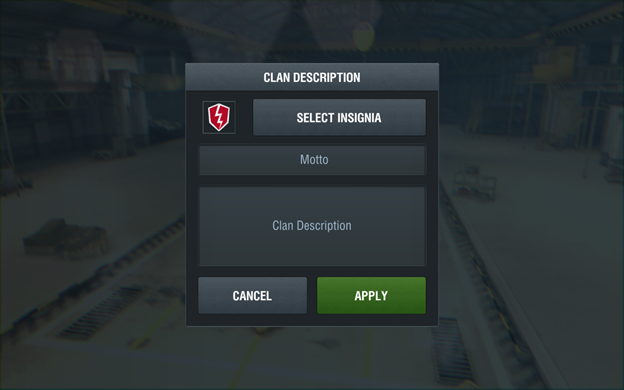 A motto reveals your Clan's goal or principles
A description describes your clan; you can add any details that may be of interest to other players, such as your gaming preferences, interests, goals, and recruiting requirements.
The Clan's motto and description are subject to the game rules. Violating these rules will result in a temporary suspension of the Clan Commander.
After you've set everything to your liking click apply and you're ready to start recruiting!
As founder of your own Clan, you'll automatically be given the rank of Clan Commander. Once players join your Clan, you'll then have the option to promote them from Private to Deputy Commander.
Clan Rules and Restrictions
You can only be a member of one Clan
Players already in a Clan can't apply to join another, nor can they receive Clan invitations
Clans can have a maximum of 50 members