The World of Warships wrapper should identify your graphics card make & model on launch and inform the game of how much video memory is available. This prevents the game from trying to load, or not cleanup often enough, too many graphical assets. However if the wrapper doesn't detect the graphic card's available memory correctly this can lead to World of Warships freezing up after a number of battles or lengthy play.
You can manually set the amount of available video memory by launching World of Warships and just as it first launches under the File menu choose Run Command. In the Run Command window enter regedit and run.
Once the Registry Editor comes up, browse to HKEY_CURRENT_USER/Software/Wine/Direct3D and in Direct3D right-click and add a new string value called VideoMemorySize and set it to 512.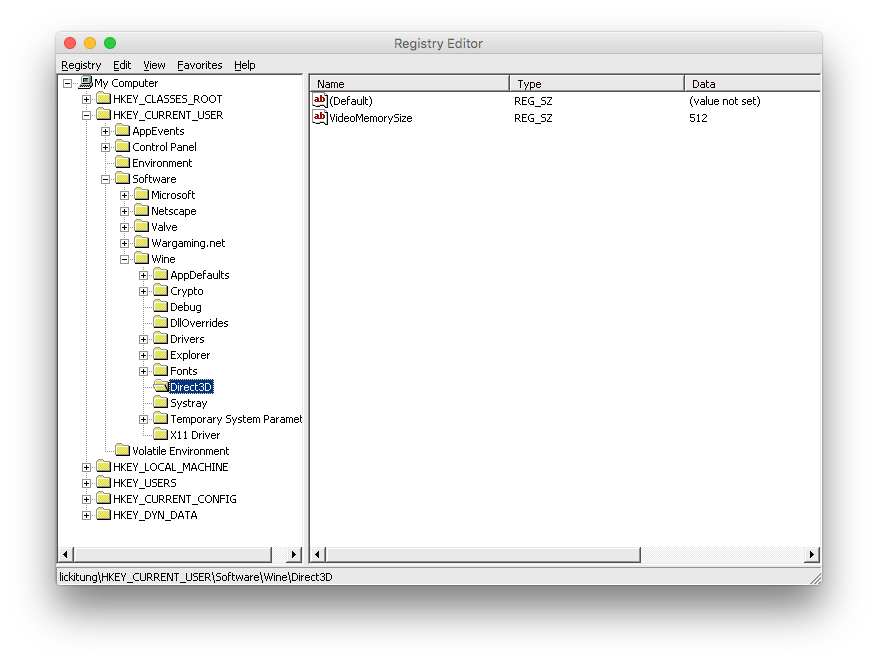 If the Direct3D folder doesn't exist, right-click on the Wine folder, New Key, and rename it Direct3D
Now try to run the game again.