You've received a bonus code. So how can you redeem it?
You can redeem the bonus code in the Premium shop by clicking on the "Redeem Wargaming code" icon.

Make sure to log in to your account first. If you see "log in or create account" sign in the top right corner it means that you're not logged in. So Click on that sign and enter your Wargaming account credentials.
Once you logged in and went to the redeeming page. you will see the following screen: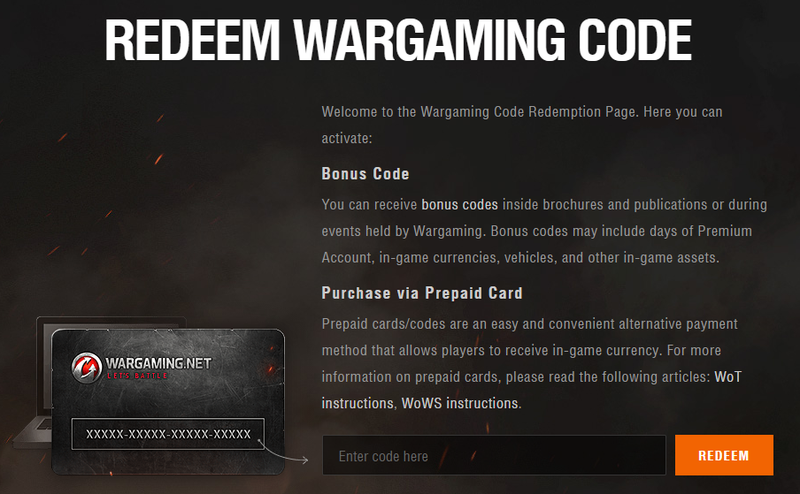 Input your code there. and click on the "Redeem" button. If you entered the code correctly, you'll see a notification that code was successfully redeemed and items have been credited to your account according to the codes' description.
The code redemption area is case sensitive. Please make sure to input the code exactly the way you see it printed with dashes and capital letters. If code was provided to you digitally ( via email or personal message) we recommend copy and parting that code to eliminate any errors.